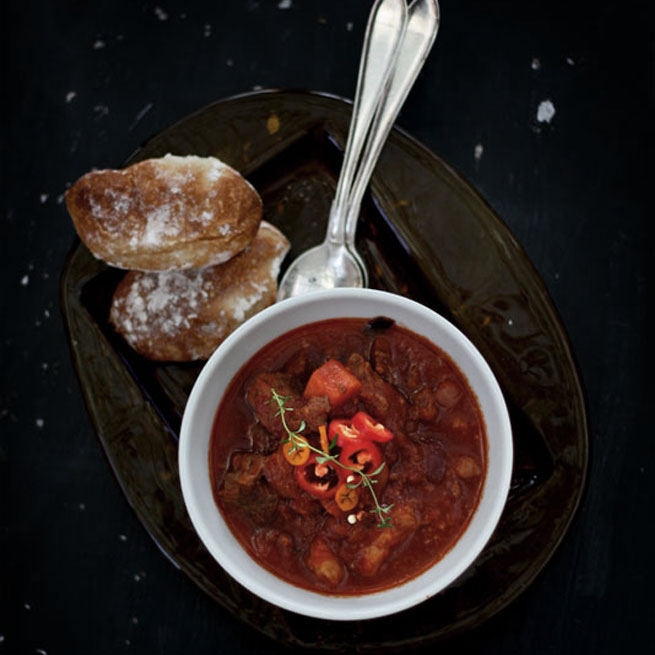 1 kg of suitable fatty meat
1 tsp Tomato puré
1 Yellow Onion
4 Carrots
2 Garlic solo
1 dash of white wine
5 dl tomato pulp
1 l of Chicken broth
2 tbs Cumin
3 dl mixed beans
2-3 Bay leaf
1 dried Pasillo Negro Chili
1-2 st Fresh chili like Habanero or Naga Jolokia
Salt + Pepper
Evil Chef's No1

Cut the meat into cubes and sautée in a large pan. Add white wine and let it reduce in half. Add chopped onions and garlic and carrots in larger pieces as well as spices, tomatoes and broth. Simmer slowly under lid until the meat is tender. Rinse beans and add, and season with salt, black pepper and Evil Chef's No1.